| | |
| --- | --- |
| Make: | BMW |
| Models: | E36 M3 3.2 ('96-'99 only), E46 323, 328, E39 5 series with manual transmission (except M5), and Z8 |
Slow clutch engagement on E46, E39, and E53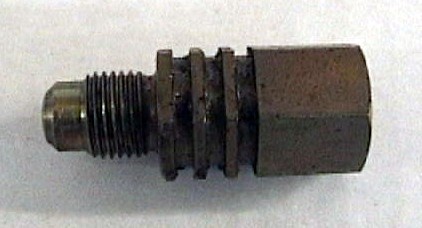 Many owners of the E46 3-series, E39 5-series, and Z8 cars have noticed that they will get an excessive amount of clutch slippage and poor clutch engagement feel. This problem is most noticeable in situations calling for hard acceleration or quick shifting.

The cause is an added check valve (BMW calls it a "lock valve") in the clutch hydraulic circuit that is intended to slow the engagement of the clutch as you release the pedal. This constant engagement device is intended to smooth out the feel of shifts and potentially reduce the shock load on the drivetrain. The reality is it causes a high rate of wear on the clutch and excessive heat buildup in the flywheel leading to early failure.

...and also on E36 M3/MZ3 3.2l with aftermarket lightweight flywheels!


A little-known detail about the 1996-1999 M3/MZ3 3.2l (including Euro cars) is that they too have this part. Similar to the affliction of the E46 and E39, except this valve only seems to affect cars with aftermarket lightweight flywheels. Due to the quick-revving nature of these setups, the slow-down of the check valve causes momentary excessive clutch slippage. A particular example is a "power shift" where the revs hang for a moment before fully engaging. M3s with the 3.0l engine do not have this part, nor do any other E36.

Removal of the valve in these cars results in very crisp and firm shifts. With the lightweight flywheel, the engagement is so positive and quick that passengers are pushed into the seat with greater force than ever before.
The good news is this valve can be removed from the system with no additional parts required. The check valve is threaded into the clutch slave cylinder with an end that matches the end on the metal hydraulic line so all that needs to be done is remove the valve assembly and reinstall the line to the slave cylinder. Bleed any air out of the hydraulics and you are done.


Compiled with information contributed by Paul Dzimian and Rob Levinson