Ultimate Short Shifter - E30 3-series iX models
$350.00
$290.00
--
Ultimate Short Shifter for 325iX
Purchase Ultimate Short Shifter - E30 3-series iX models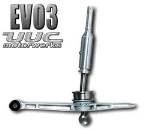 UUC's Ultimate Short shifter has been rated #1 over all competing brands in a major BMW enthusiast magazine. Simply put, there is nothing better available at any price.
Purchase Ultimate Short Shifter - E30 3-series iX models
SKU: USSIX
Specifications
Application:: E30 325iX only
Shift throw reduction: 35%
Height adjustment range: 3/4" (stock height and lower)
RELATED PRODUCTS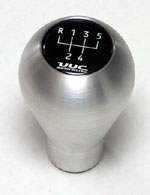 RK2 - Brushed Aluminum -- This is a great addition and the extra mass makes shifting easier!
StoreFront
|
BMW CATALOG
|
GIFT CARDS
|
MAILING LISTS
|
RSC-based exhaust systems
|
SHWAG
UUC Motorwerks
UUC Motorwerks Online Store powered by Nexternal
shopping cart software